As your local water utility provider, we strive to keep you continually updated on all matters related to your water service. If you do not find the information you need, please contact our office and we will gladly assist you!
Kimzey Water will be doing leak detections throughout the water system over the next several days. You may experience water loss for a couple of hours around midnight, but will be back on. Thank you for your understanding.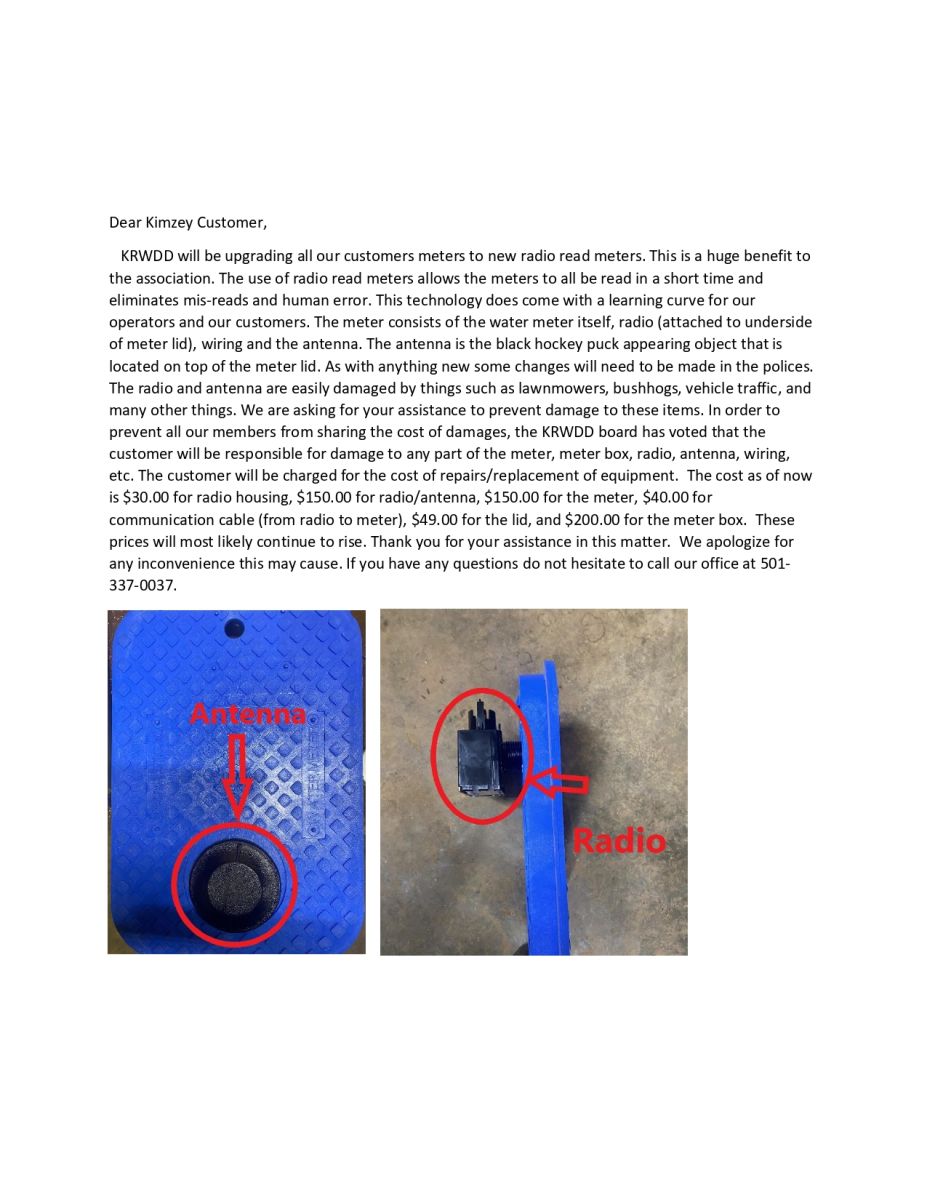 From the Manager:
As the manager of James Kimzey Regional Water, I wanted to inform our customers about the new rate increase that is taking effect on July 1st, 2023. In 2021 the state...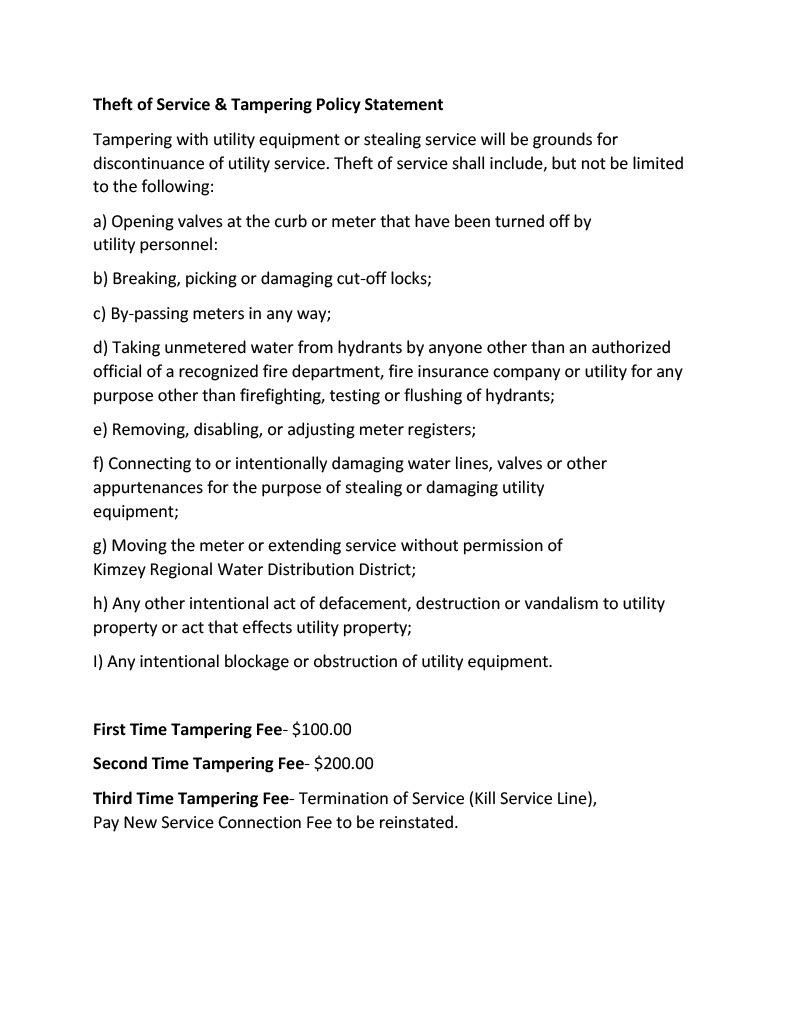 Kimzey Regional Water District is in the process of installing a new metering system as the old one has started failing. If you see someone at your meter box that is not in a Kimzey truck at your...
Kimzey Regional Water was forced to issue a moratorium in June of 2018 to halt any new services on Beaver Lakes Rd, Copperhead Dr, Joliet Ln, Mallard Ln, Wunderlich Ln, Cove Creek Rd...
Coronavirus (COVID-19) Information



The health and safety of our customers and employees is a top priority of the Kimzey Regional Water District board and management. Below are a list of...